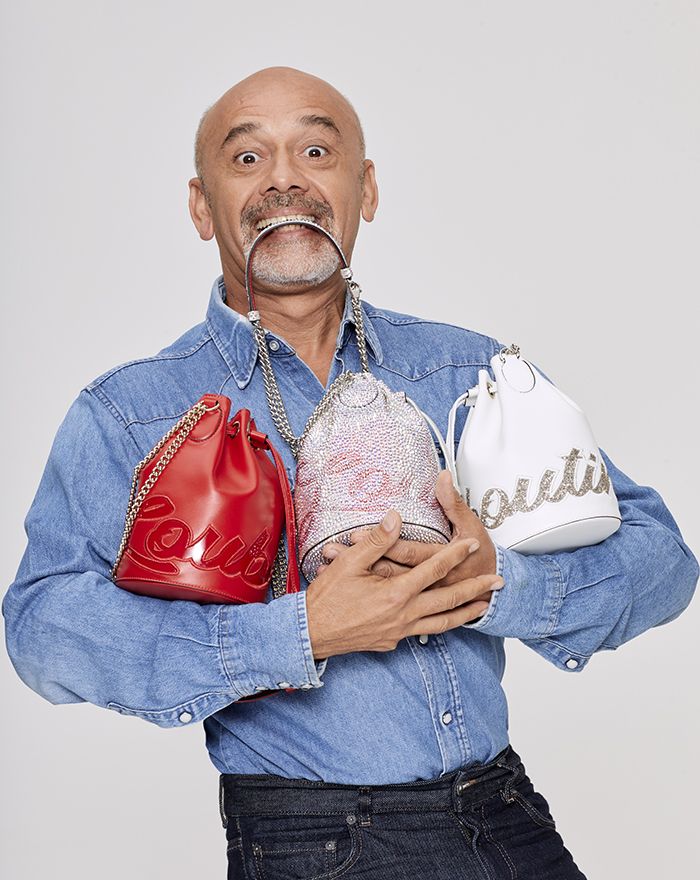 Born in Paris in 1964 with an Egyptian origin, Christian Louboutin is one of the most famous French designers in the field of footwear and bags. After working as a freelancer for major brands such as Chanel, Yves Saint Laurent and Maud Frison, Louboutin founded the brand that bears his name at the age of only 27. His iconic red sole has now become a signature and his creations have conquered the hearts – or rather, the feet – of women all over the world.
For example, of the "Pigalle" model, which happens to also be the name of the famous red light district in Paris. Sharp point, stiletto heel of 10 cm, this shoe is a tribute to the cabaret dancers of the French capital. Thanks to his talent, "out of the box" thinking, and his inimitable creations, in less than thirty years, Louboutin has built an empire. Louboutin has over one hundred stores globally and has been the subject of thousands of articles in fashion magazines. Among its most loyal customers are Princess Caroline of Monaco (the first to wear his creations!), Beyoncé, Blake Lively, Madonna, Lady Gaga, Dita Von Teese and Jennfer Lopez. Lopez even dedicated a song to the brand as a metaphor for feminine power, well what can we say?… bravo Christian!!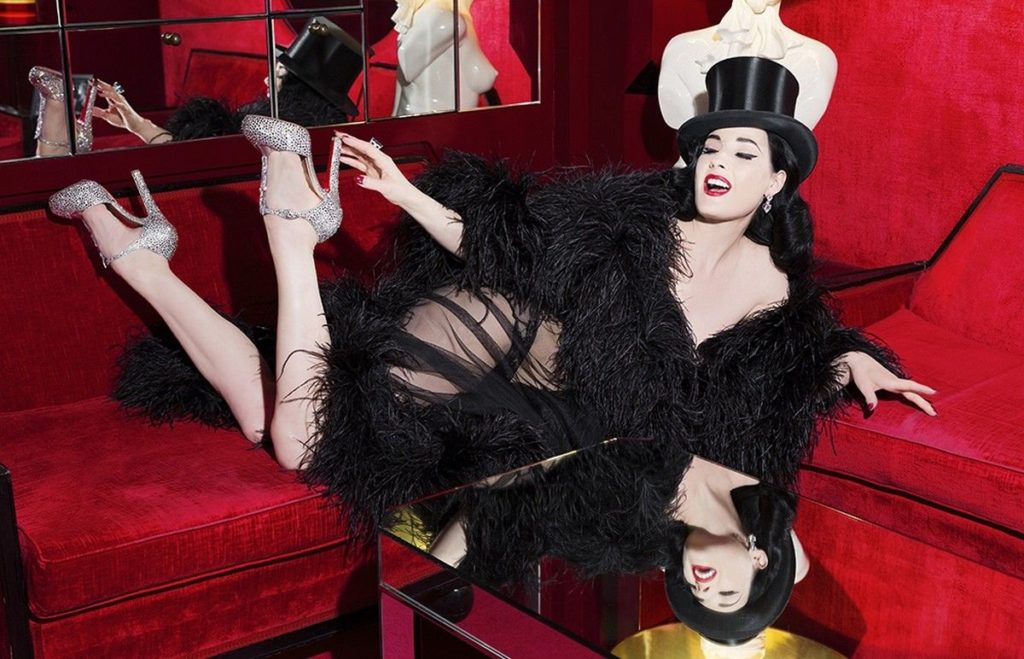 WAKAPEDIA's Christian Louboutin
Christian is a curious, astounding, and extremely nice man. We met him in Paris, during the shooting of the digital advertising campaign #TheLoubiTest that Sara is in. Positive, smiling and kind, Christian loves to put people at ease, take an interest in their history, and their path. Although he is one of the world's fashion gurus, he likes to relate to others in a simple and playful way. And besides being a shoe genius, he is also a genius of languages! Christian is also a very theatrical character: a bit 'gentleman and a little' Georges Méliès, — a famous director of the early twentieth century, illusionist and visionary . He is a fashion magician who has never stopped dreaming and manages to transmit it both in his creations and in everyday life. An Elegant, over the top, prankster … in short, Christian Louboutin is the perfect interviewee for Wakapedia.
Enjoy the interview!
Wakapedia: Bonjour Christian!
Christian Louboutin: Arigatoooo!
Wakapedia: Nooooo, Christian! Thank you before starting !? (laughter) Do you want to say «konichiwa»? (good morning in Japanese, ed).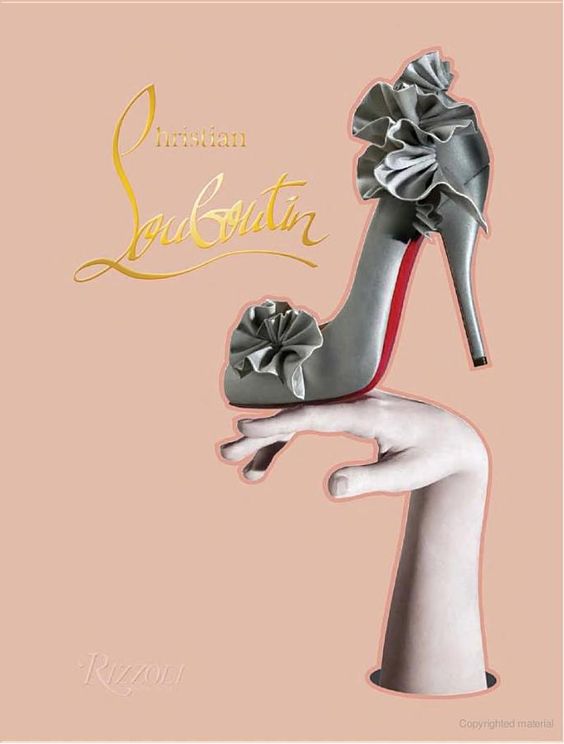 Christian Louboutin: Well, what a good start!, ahaha … yes, konichiwa then. Bonjour Wakapedia!
Wakapedia: Come on, we are teasing you because the Italians and Japanese aren't great with foreign languages either. Do you know how we pronounce your brand?
Christian Louboutin: Of course, say "Labutén". J'adore, haha! But you are forgiven because it is difficult to pronounce when you are not French … and certainly I prefer it to the American accent, say "Lubùten", zero charm! Italian sounds always sexier and more classy!
Wakapedia: Well, we feel less guilty then! But we try to force ourselves to say it well … apart from Sara, when they say it (super bad) everybody hearsLouis Vuitton!
Can you tell us the story of your brand?
Christian Louboutin: Oh la la … where to start? I started drawing shoes fas a hobby, almost like a nervous tic. It all started in the '70s – I had to be 11 or 12 years old – one day I went to a museum near my house in Paris (the Musée des Arts d'Afrique et d'Océanie, today the Palais de la Porte Dorée, ed) and I was struck by the image of a 50s-style pointed shoe, a stiletto heel, crossed with a red cross. The image was on a sign posted at the entrance to the museum to indicate that heeled shoes were forbidden because they ruined the antique parquet floors, especially at the time when the heels were made of metal! I became fascinated by the idea of ​​creating "forbidden" shoes and from there I started to draw them almost compulsively. I still did not know it would become my job …
Another important element from childhood that pushed me to do what I do today is my passion for the dance world. I loved going to see ballets and attending dance halls, I dreamt of working with dancers who always wore fascinating shoes, from pointy shoes to tap shoes.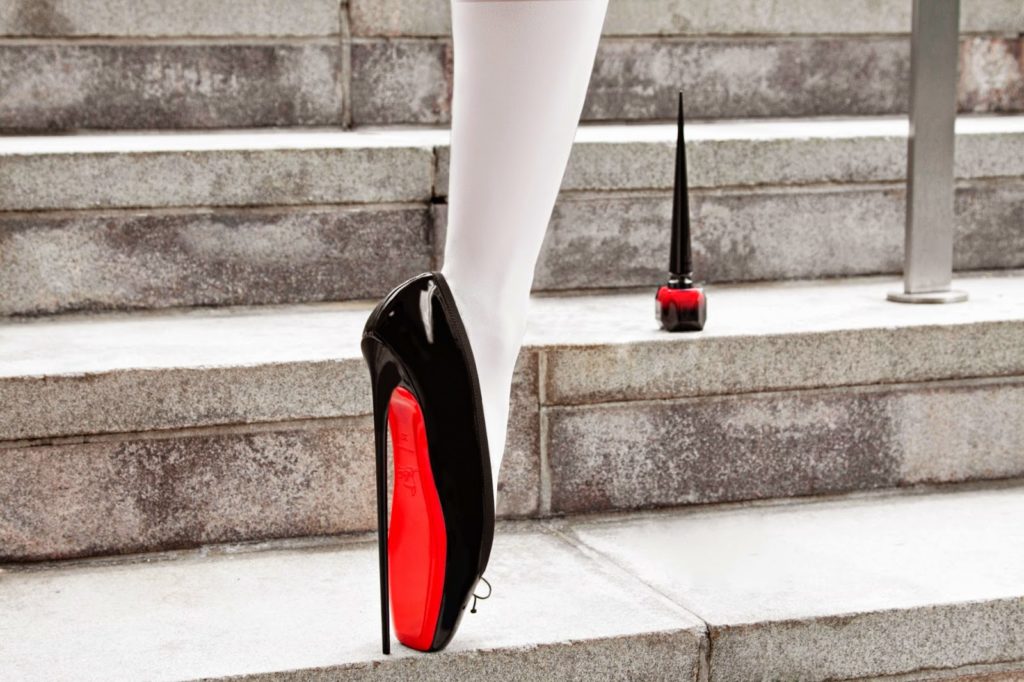 Wakapedia: Well, we can say that this childhood dream has come true … and fully! And the red sole, how did it come to you?
Christian Louboutin: The red sole arrives later. I opened my first boutique in 1991, but the first red sole appeared in 1993. At the time I had created a very colorful collection, inspired by the pop art of the 60s. One day, I was looking at the prototypes and, turning the shoe and looking at it from behind, I realized that it was too black from that perspective. Then I looked around and noticed that my assistant, who was in the workshop for rehearsals, was putting red nail polish on her nails. I took it, I brushed the black sole a little … and voila!
Wakapedia: Ahhhhhhh … .. Christian what a wonderful story! You know, we'd like to confess something. We thought you were already dead …
Christian Louboutin: Quoi?!?!?
Wakapedia: Don't take this the wrong way but take it as a compliment! Your shoe with a red sole is so iconic and known throughout the world that we thought Christian Louboutin was a great creator of the past century. Wow, we did not imagine that such a recent brand could have such world fame! Can we say that your shoes are "Sado-chic"?
Christian Louboutin: Not really, it would be simplistic. If the Louboutin brand is automatically associated with vertiginous heels and black painted shoes, it is only a small part of our production. I spend a lot of time trying to discover new savoir-faire and techniques from all over the world, to combine colors and materials … not just to design stiletto heels!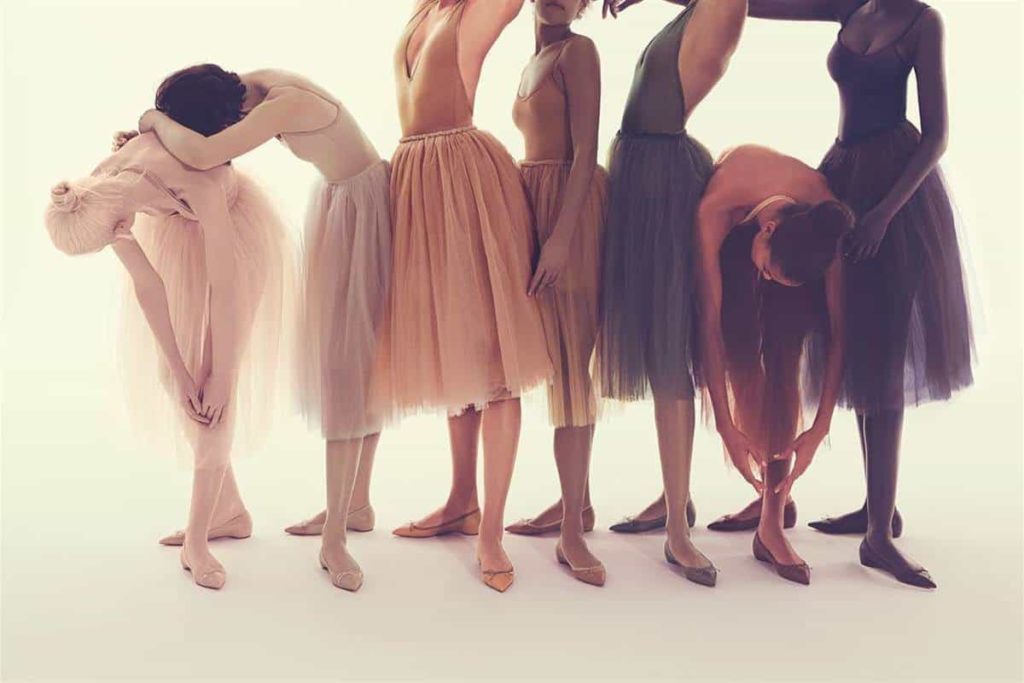 Wakapedia: Your shoes are works of art. What are the different stages of creation and production? What kind of artisans do you work with?
Christian Louboutin: It takes me two weeks to design a new collection; I step into a sunny place for the summer collection and in a cold place for the winter collection. Light and climate influence my drafts a lot. Then I send all of my drawings to the atelier in Paris where we modify and perfect them before sending a selection to manufacturing in Italy. During production, I come to your Bel Paese one week a month to supervise the prototype development and the manufacturing…and also to enjoy the Italian dolce vita and gastronomy, let's not hide it! (laughter) The number of production steps depends on the complexity of the model: for a "classic" pair, you need to count around 50 different phases, from the pattern to the polishing.
Wakapedia: Let us know the next time you come to Italy so that we can take you to eat in the right places!
Christian Louboutin: Ah, certainly but not in Milan, that the Milanese are not very nice with me!
Wakapedia: And instead the Parisians are known to be the nicest people in the world, are they not?
Christian Louboutin: hahahahah you're right … we are haughty, but in a chic way.
Wakapedia: Speaking of chic … a woman, how should she wear your shoes? With what attitude?
Christian Louboutin: She must wear them with desire! And maybe with the man who loves her arm in arm.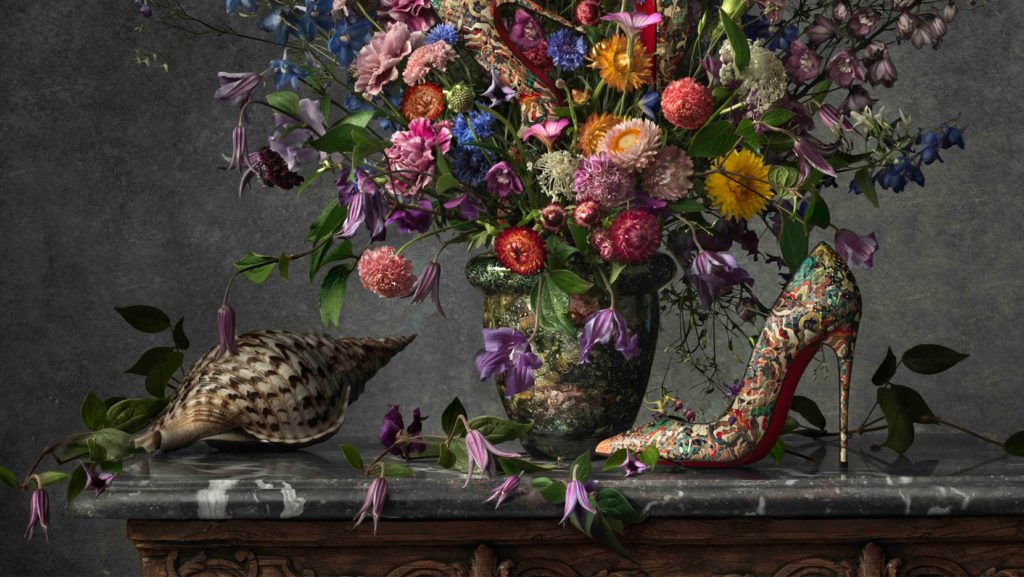 Wakapedia: Well … if a woman wears Louboutin and she has a man who loves her by her side, she has a really good life! What is sexy for a woman for you? And of a shoe?
Christian Louboutin: For a woman I would say the look, her gestures and her attitude. The shoes transform the way they move, they influence the posture. They exalt femininity, but the gaze is the key to everything.
Wakapedia: Then we look at you very intensely and ask you one last question: how would you like to influence the style of today's women with your shoes?
Christian Louboutin: I do not want to influence the style of women, I want to give them the opportunity to express a part of themselves when they wear my shoes. What are stiletto heels, dancers, boots, sandals … Often women tell me that they start from shoes when they have to choose an outfit. This is why every shoe must have a unique and interesting attitude and identity.
Wakapedia: Christian !!! You're practically the fairy godmotheror or godfather of Cinderella !! With your red sole shoes you make the dreams of women all over the world come true!! We are looking forward to discovering your next collection! Thank you so much Christian!
Christian Louboutin: Thanks to you Wakapedia, on the contrary … ARIGATO! I learned it right ?!
Wakapedia: Aahah, good! We promise you that we will also learn to pronounce Louboutin in an impeccable French!
(laughs)
Description & Interview: Sara Waka
Edited by: Kate Burson