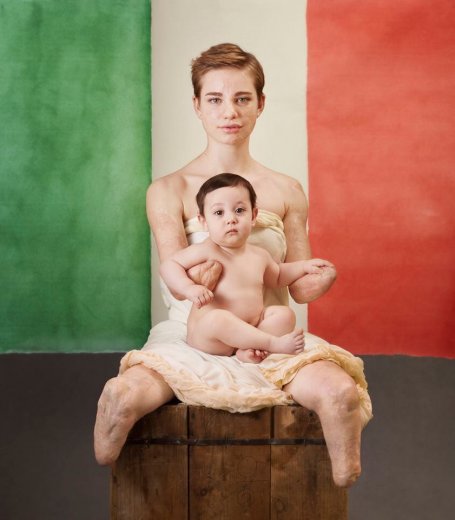 Bebe Vio (Beatrice Vio officially) is an Italian Olympic fencing champion. Born in Venice in 1997, she was passionate about fencing since childhood. At 11 years old she was struck by meningitis resulting in the amputation of her forearms and legs. In spite of this tragic event, Bebe did not give up and, after only 1 year of rehab, she returned to fencing thanks to a prosthesis custom made for fencing.
Bebe's efforts and tenacity were recently rewarded at the XV Paralympics of Rio in 2016, where she won two medals. Very active on SNS and social issues, in 2009 Bebe and her family founded "art4sport", an ONLUS which helps amputated children integrate through sporting practice. In 2016, Bebe also performed as model for the famous photographer Anne Geddes, on a campaign to raise awareness of the meningitis vaccine.
Nowadays, Bebe is a world-renowned sports and media influencer: she an ambassador for great brands like Dior, L'Oréal, Sorgenia, Japanese phone company DOCOMO, she has been interviewed by major international magazines (Rolling-Stones, Wired, Sportweek …), she joined the United Nations General Assembly, giving a speech in front of 2,200 students.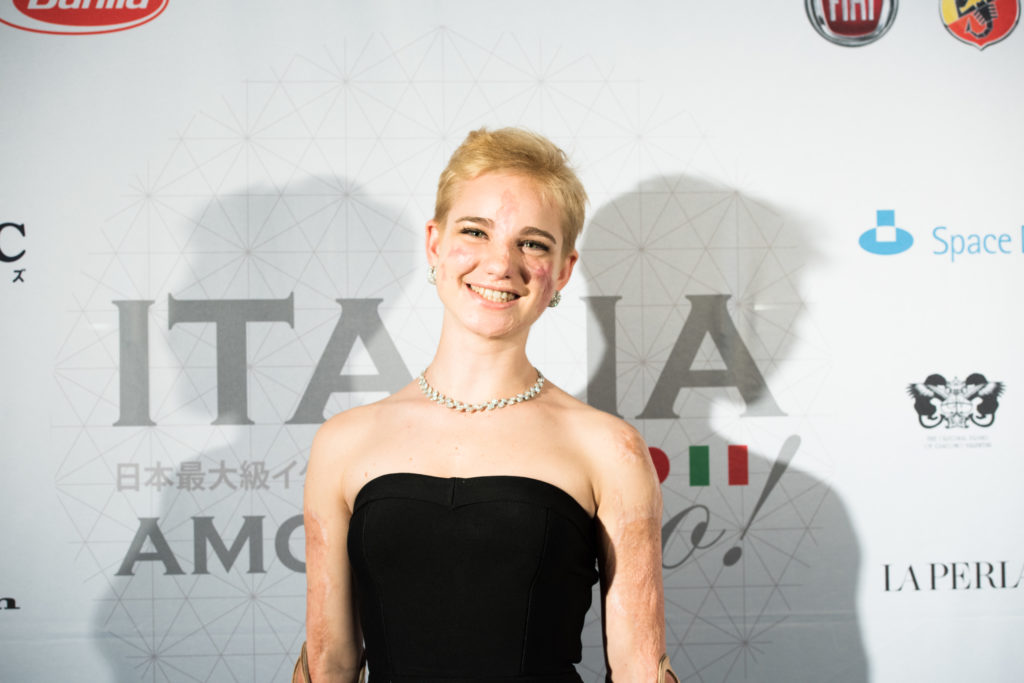 WAKAPEDIA's  Bebe Vio
Bebe Vio is one of those amazing characters surrounded by an aura of ? and charged with an explosive energy. We met her at the Tokyo event "Italia Amore Mio" created in 2016 by the Italian Chamber of Commerce in Japan to promote the best Made in Italy brands.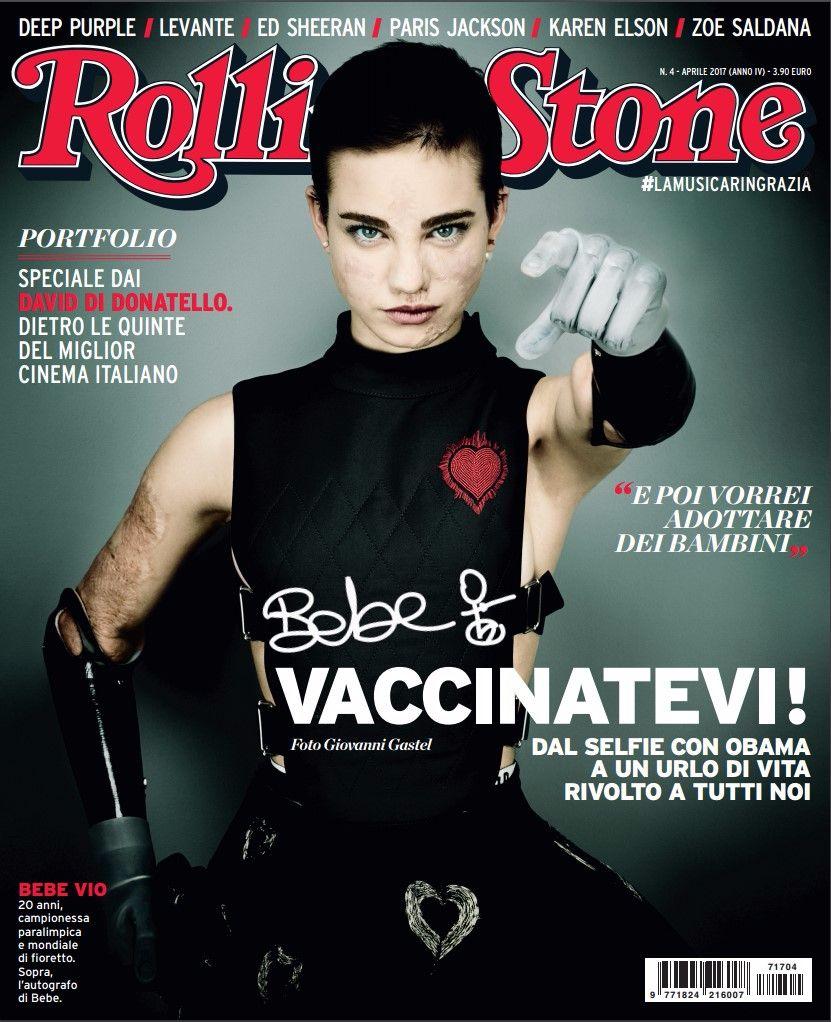 We met her backstage putting on some makeup before the conference. At first sight, she appeared to us a an hybrid between Robocop – due to her prostheses – and an perfect-looking angel, blond with blue eyes …well, a creature made to drive men crazy! When she started the make-up session, she stopped the make-up artist by saying, "Just a little bit of lipstick and mascara, I do not want you to hide my scars, and these are my distinctive signs, my history." We looked at her with admiration, thinking that, though so young, she has this courage and pride in showing her imperfections. And we soon realized her gift for self-deprecation. After, we saw her carrying a huge suitcase, so we asked her what was inside, she answered ironically "My dead bodies!", referring to her prostheses.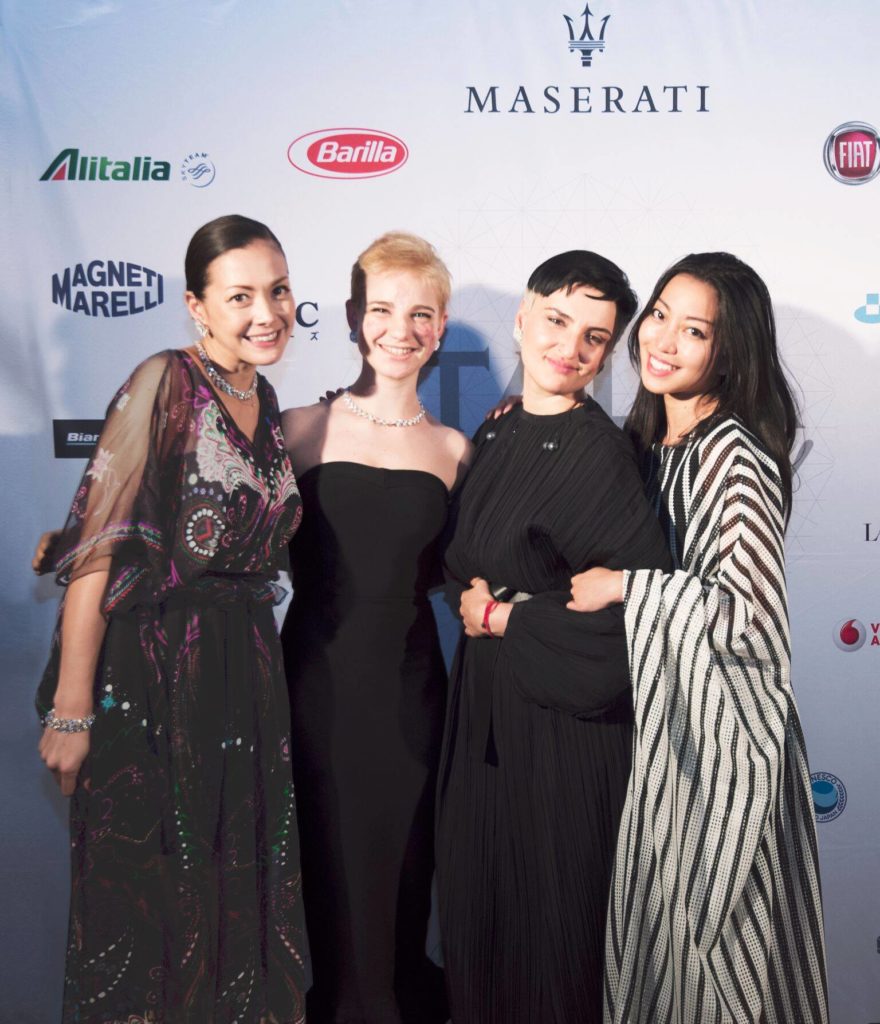 Babe is only in her 20s but she is very focused on social issues. We noticed that, while she was making some Instagram stories, she got tired of her fake limbs, and so she did not hesitate to get rid of it continuing to posting on IG with her mutilated arm. "She is definitely a girl who never gives up," we thought. Talking to Bebe about her passions, we are struck by her enthusiasm and competitiveness. Bebe is one of those rare people that stick in your heart, even if you've only been talking to her for few minutes.
We have to mention about her use of language, full of typical juvenile expressions such as "that's sucks ", "that-s so cool", "mega-beautiful", "AMAZING!" – which made us laugh so much and in by hear that we clearly felt her lust for life. It might seem superficial to say, but Bebe must be taken as an example, a really special person. And we are happy to introduce her on Wakapedia.
Wakapedia: Hi Bebe! Today is the last day we work together… I am really sad because we got so close to you!
Bebe: Oh yeah, ITALIA AMORE MIO event what amazing!
Wakapedia: As it is the last day, shall we make you a tricky question before say you SAYONARA? We didn't understand properly what happened to you when you were child.
Can you explain us better what your sickness is about?
Bebe: Sure! Well, I've got meningitis at the age of 11 years old, it was caused by a bacteria called meningococci. It is a really strong which attaches blood and, when it hits you, it can even kill you in few hours. However, if you are treated with antibiotics within 2 hours, you will be saved. Then you have to wait for the next 48 hours in order to discover its consequences: that bacterium goes into your veins, blood goes where it shouldn't go and destroys some part of your body, generally the external ones, like arms, nose, ears. Unfortunately, I took the antibiotic when it was already too late, so I've lost most of them. In any case now it's different, today we have some vaccines which protect you from these side effects at 100%, as for example the type B vaccine.
Wakapedia: So, if I got it right, if you got the vaccine before you would be fine now?!
Bebe: Right! And let me tell you more, few years before a guy from my same area, near Mestre (Venice, Italy), got the same sickness. I remember that my mum was really worried about it, and she called the closest hospital for further info about it. But the doctor said her that I was too young to get the vaccine and suggested us to do not go for it. Two years later I got it! Can you believe that I've met that doctor and I said to him: "Listen, when you see somebody in my condition, don't you get angry?" He replied: "Yes, I do. You are a failure of the system!" Ok, I though, even if I am a failure, I really hope to be an example for everybody now!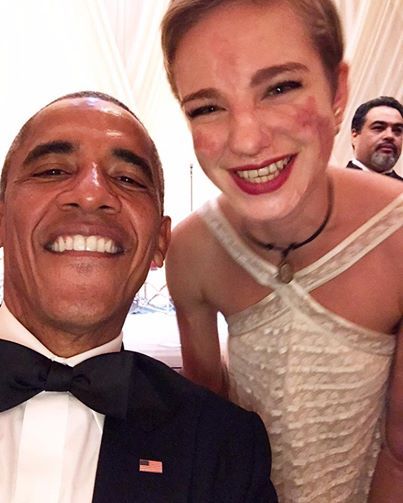 Wakapedia: Ahahahahah! What are you saying? You are not a failure at all! You are wearing a Damiani diamond, you are Dior testimonial, you won one Olympic gold medal, and you even held a conference at the EU General Assembly…you are a SUPERWOMAN! Do you like being so strong? When I saw you using the I-phone with your mutilated arm I thought "Bebe rocks, she never gives up!"
Bebe: Yes, I am strong and I like it! My main model is my mummy, she is such a strong woman!
Wakapedia: Here we go, tell us more about your family.
Bebe: We are 5 people family, and we are all sporty people (well, almost all). Let's say that we are more a sport team rather than a family. My daddy plays football and my mum classical ballet. And then there is my sister, the only one who doesn't do any sport activity…but she is a really good cooker, especially she makes such amazing carbonara pasta! Ahahah!
However, as I told you before, I've always been inspired by strong women. Maria Grazia Chiuri, Dior creative director, is my guru. She is doing a great revolution in the misogynist fashion empire! I loved her first fashion show, for example! That fashion collection was a tribute to fencer women, which for her they are the prototype of strong and determinate personality, but at the same time they are protective, elegant and respectful women.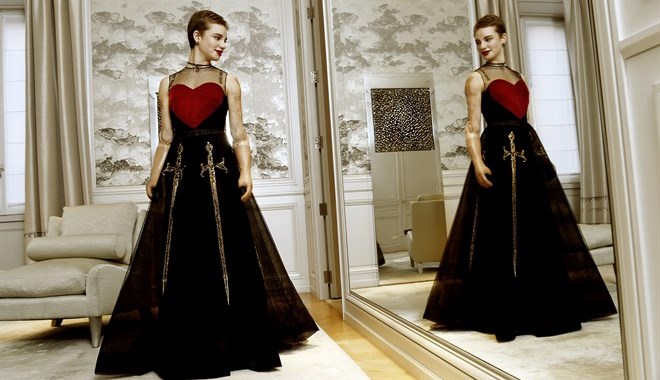 Wakapedia: Talking about fencing, can you tell us when you first discovered this sport?
Bebe: I've been fencing since I was 5 years old. First standing on my legs and then, since 2009, sitting on a wheel chair. I was really good when I was kid, one of the top 5 in Italy. So I wasn't happy when I had to stop for a while due to my sickness. I've been fighting so much, together with my family, in order start again. Today I am the only athlete in the world that fences with an arm this mutilated. Thanks to my dad, we could create a carbon prosthesis specific for holding that tool. The fact of being able to start again was amazing! I am completely addicted to it, I feel so good when I'm playing fencing that I don't think about anything else! And let me tell you more about the Olympic games in Rio…I've never felt so many emotions all together before that moment! I was scared, then so concentrated, then I got angry and, at the end, I felt extremely happy! I was crying and now don't remember whereas because I was happy or sad…in short, I was completely fucked up! Ahahahaah.
Wakapedia: Nice description! It reflects your image: you communicate strongly your feminine part – determinate, strong – and you embody the perfect modern woman who wants to fight and never loose. And so, tell us, are you ready for the Japanese Olympic Games 2020?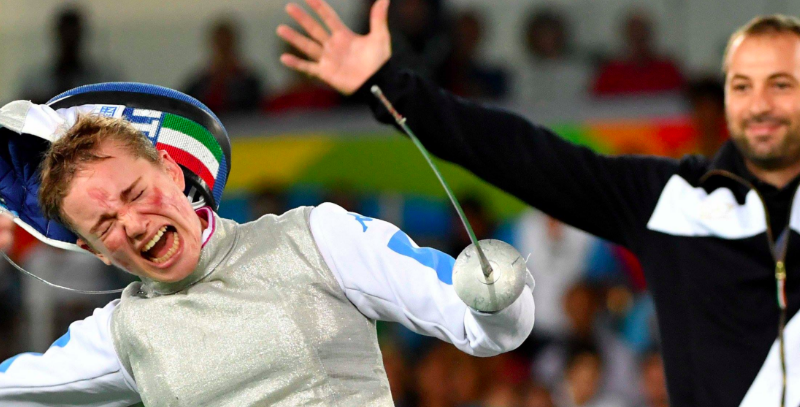 Bebe: Oh no, for Tokyo I am still not ready at all! This is my post-Olympic year, which is a relaxing time for an athlete. You can start to get ready two years in advance, and the year before the due date you have to be at your top! Concretely, you've got one year in which you can chill out, get your energies back, put on weight. Also, I graduated in the same year of Rio Olympics, it was really taught! Next year I will start a stage at my university… well, I need to rest now! Then I'll make triple the effort I made during Rio. In fact, I thought I was ready for Rio, but I wasn't, I could do more even if we won!
Wakapedia: Seriously? You are never satisfied! Wonder woman…really! How many medals did you get in Rio?
Bebe: That's true…I always want more! In Rio I won one individual gold medal and one collective bronze one. The bronze medal was really challenging against Hong Kong team. I still remember it clearly, we were under 2 points, and I've got to fight toward a very strong rival. We all were about to give up! We were so sad, so angry! But we did fight till the very end and…we won! That's happiness!
Wakapedia: Ok, got it, fencing is your strong point. But you are doing so many other things. We've heard that you will collaborate also with DOCOMO, isn't it?
Bebe: That's right. I will be the official DOCOMO ambassador, which will be the main sponsor for Japanese Olympics game in 2020. We are shooting the campaign here in Tokyo right now. You know, when you are an athlete your life is all pre-scheduled in cycles of 4 years!
Wakapedia: We can imagine, and we are sure it will be a great campaign! Thank you for your time Bebe…and for your positive attitude! You are an AMAZING girl! Well, we truly believe that the word AMAZING was invented for you!
Bebe: Hahahahah, thank you so much! I use the word AMAZING very often me too!
Wakapedia: We kind of…noticed it! Ahahaha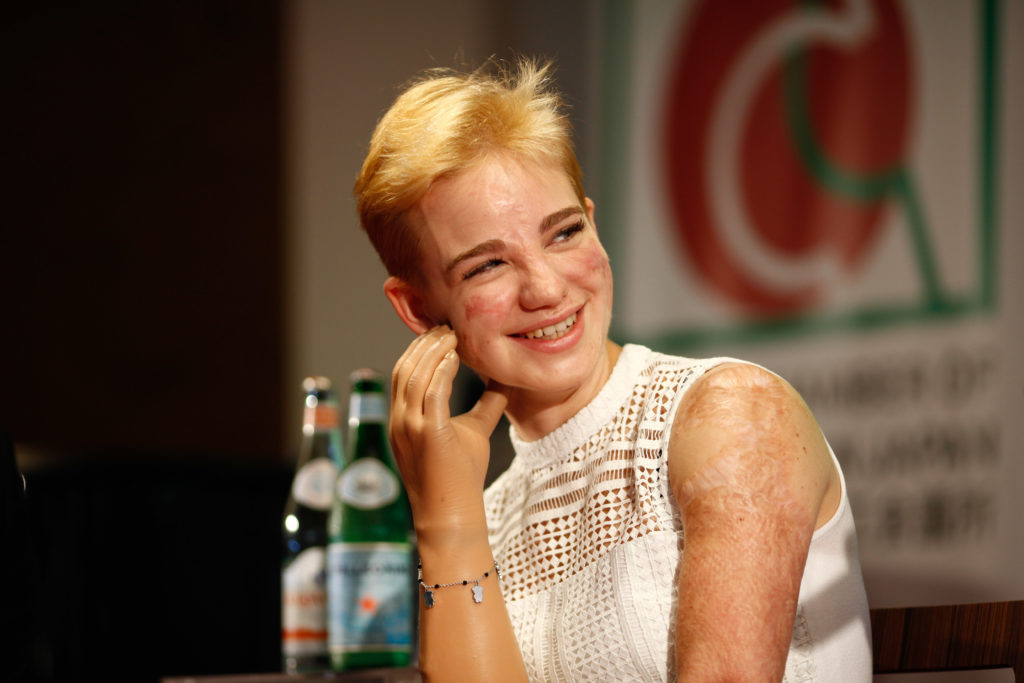 Description & Interview: Sara Waka
Edited by: Elisa Da Rin
Foto: Mina Kitano/Hotter Than July