Japanese architect Toyo Ito operates in the world's top class. Born in 1941 in Seoul, in a Korea under Japanese administration, he and his family then moved to Nagano, Japan. In 1965 he graduated from the Department of Architecture of Tokyo University. He joined Kikutake Architects, the studio of Kiyonori Kikutake, before setting up his own shop, Urban Robot (now called Toyo Ito & Associates, Architects). He has since been a visiting professor at Colombia University, Tokyo University, Tohoku University and Tama Art University, as well as receiving a Good Design Award in 2001 and a Golden Lion for Architecture at the Venice Biennale. He has twice received the annual prize from the Architectural Institute of Japan, received a Gold Medal from the Royal Institute of British Architects, and in 2013 won the Pritzker Architecture Prize – the Nobel Prize of the architectural world. His works gain attention both domestically and across the globe for their ability to be flexible yet innovative, as well as treating the interaction between the structure and its environment with extreme importance.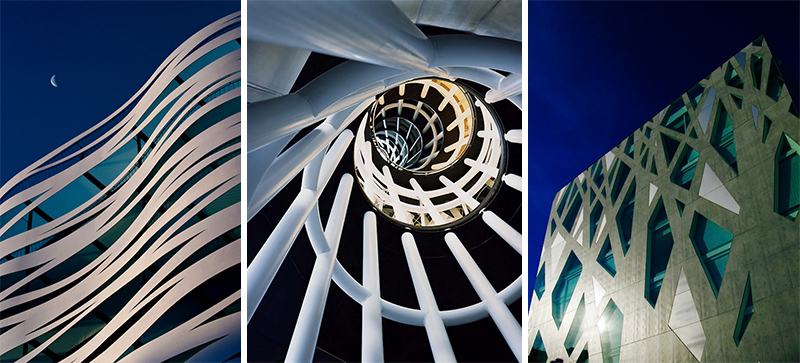 When it comes to design, the city of Milan cranks the heat up on an annual basis, taking temperatures even higher than those seen in Paris or New York during a special period: Salone Internazionale del Mobile  (a.k.a. Design Week). SaraWaka first met the architect Toyo Ito 7 years previous while she was working at a company called HORM that handled the work of a number of designers. The first item of his that she saw was a book-stand, and was the most memorable of all the items at HORM at the time. Usually, a book-stand is there to bring order to books, heavy objects, but the one that Toyo had designed was delicate, almost transparent, and even without knowing who had designed it, SaraWaka was taken with the piece. Her friend, also working at HOLM, Renato Zamberlan called her out: "Of course Sara! You're Japanese so of course you go for the piece designed by another Japanese person who won ". These words actually went over her head slightly because at the time she did not know who had designed it or their nationality.
Seeing her expression, he followed up: "Wait a minute, you're not telling me that a Japanese girl like you does not know Japan's top architect and interior designer, are you?" Not wanting to lose this battle, SaraWaka rose up: "Just because I am Japanese doesn't mean I know every other Japanese person on the entire planet! But yes of course I know him!" she screamed, while quietly Googling whom this designer actually might be. And that research pulled up buildings such as the TOD's Omotesando building and the Mikimoto buildings she had seen many times – that he had designed! And that is how she came to learn about Toyo Ito. She could not have imagined that just 6 or so years later, that that book-stand designer would invite her and the Wakapedia team to dinner, let alone she would have the opportunity afterwards to guide him all around the Prada Museum in Milan!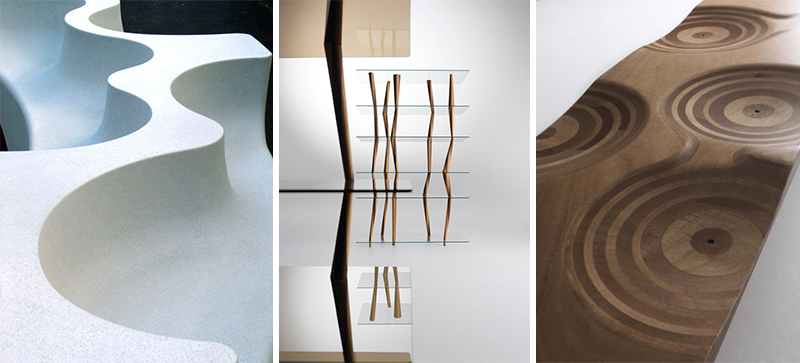 WAKAPEDIA's  TOYO ITO

This story begins with Toyo, Wakapedia's SaraWaka and Giulia Bison and Toyo's interpreter Giuseppe Gervasio sitting around a table laden with Sicilian cuisine. Despite being the guest, it was Toyo who acted as the most gracious host at the dinner!
SaraWaka: Arrgh! Sorry for being such a bad host! Thank you for pouring my wine for me!! (Sorry!) Toyo-san – you like wine, right?
Toyo Ito: Oh yes, I really do love wines. At my museum they founded in Ehime Prefecture, [Toyo Ito Museum of Architecture, Imabari], we are trying to enhance the island. I am working on the planting of some vineyards there. This project is led by the local government to make the island more attractive to tourists. And you know wine always brings in the crowds.
SaraWaka:  You just mentioned your museum; perhaps you're referring to the two magnificent buildings, where the structures themselves are part of the exhibition. The Steel Hut with the main gallery and the Silver Hut that represents your old house. [Sara and Giulia have put some hours in, revising Toyo's CV before dinner]. An architecture museum with its own vineyards… sounds like a fairytale. When did your interest in architecture begin?
Toyo: I was late to it. In high school I played baseball, so really wanted to get to play at the Meiji Jingu Baseball Stadium in the unversity baseball tournament. I thought, if I go to Tokyo Univeristy then there's a high chance that I could get to play there. At first I tried to get for some Arts courses (Law and Politics), but failed, so that was that. I then quit baseball, took a gap year and went for the Sciences. For Tokyo University, you decide your major after you have been accepted, but as there were few departments that you could physically get to if you were playing baseball, I chose from them and one was Architecture. So had I been a little bit smarter, I would've never had chosen Architecture!
SaraWaka: Wow, so you 'end up' in Architecture and then 'end up' achieving all of this – amazing! Many youngsters will be inspired by this story. Did you always enjoy drawing though?
Toyo: Hmm, I guess I did like drawing from a young age, but I cannot draw like an artist. It was when I was 24 or 25. I had just graduated and was taken in by Kiyonori Kikutake's office. He was the greatest architect within the founders of the Japanese Metabolist Movement. That was when I first began to think this architecture game was interesting. I went solo at 30, and I spent my 30′s working on just residential. At this time we didn't have the money to go out drinking, so would buy sake and bring it back to the office and drink until the morning with my architecture chums. We seemed to have a lot of time on our hands so would spend our times arguing about each other's ideas.
SaraWaka: Time spent with important friends is very important!
Toyo: Very true. People nowadays are so busy even from a young age so need to remember to make time for such things. Now I look back, I realise how important that time period was.
SaraWaka: I promise that we will always make enough time to get drunk in discussions with friends with a glass of cheap wine in hand while discussing the greatest wonders of the universe! Although I already feel we spend too much time doing that! Where do you get inspirations for your designs?
Toyo: I was brought up in the country so love nature. So water, forests, leaves, the wind, constantly inspire my creations. In my work I try to integrate the structural lightness of the natural elements with the use of innovative technologies. My goal is that my buildings are perfectly contextualized and integrated with the surrounding environment.
Giulia Bison: I'm in charge of the art direction at Wakapedia, and your designs and the way they engage with nature are a great inspiration to me. Do you see any differences between Italian and Japanese design?
Toyo: Japan also has its own Design Week in the autumn, but to a smaller level to Milan's, and Italian design is amazing. Lots of young designers now get their work in a commercial and then become successful, but personally I am not enchanted with that process. The designers I personally like are Ettore Sottsass, Alessandro Mendini, Andrea Branzi. For Japanese designers I really admire Shiro Kuramata. Personally though, I do think that the perfection of Japanese design was reached with Kuramata. He combined domestic Japanese and international design in an impactful way and started a great revolution in this industry.
Giulia: Interesting. Within my own art direction, I enjoy trying to bring to life dreams that I have had; can you do a similar thing in architecture or interior design?
Toyo: Well, that is exactly what Kuromata-san that I mentioned a moment ago was doing! What he as an interior designer pursued was that very dreamscape. His most famous piece, the chair 'Miss Blanche', was an acrylic seat with roses sprinkled within the material and was a realisation of a dream that he had had.
SaraWaka: So it is important to keep having dreams! You mentioned that you are not too fond of this trend of designers appearing on TV and becoming famous, but doing what you do in so many fields, are you not also a STARCHITECT??
[Starchitect: is a portmanteau used to describe architects whose celebrity and critical acclaim have transformed them into idols of the architecture world and may even have given them some degree of fame amongst the general public.]
Toyo: I am a simple kind of guy and like the quiet life. I am a local-boy-done-good type.
Giuseppe: I've been Mr Ito's interpreter for many years now, and he is very good an interviews compared to most. At the 2012 Venezia Biennale he did around 30 interviews of 10-minutes each day. From 10 am until 18:00 pm without a break. When you take so many questions, of course similar ones pop up time and again, but he never repeated himself and always gave fresh answers. He never runs out of things to say.
SaraWaka: Ha! I will try to ask the same question multiple times then!
Toyo: Ha! Give it a go! I've already forgotten what I have said, so it's not that I don't repeat things, it's more like I can't!
[Laughs had all around]
An architect who has the world at his feet like a true Starchitect, but simple, straight-forward man who wouldn't suit such a fancy title. Who spent the meal serving his guests. His natural persona flows naturally from his face, just as his design flows instinctively from nature. Delicate and peaceful. All Wakapedia Team members left the table with their spirits and bellies feeling nicely fulfilled.
Description & Interview: Sara Waka
Edited by : BJ Fox