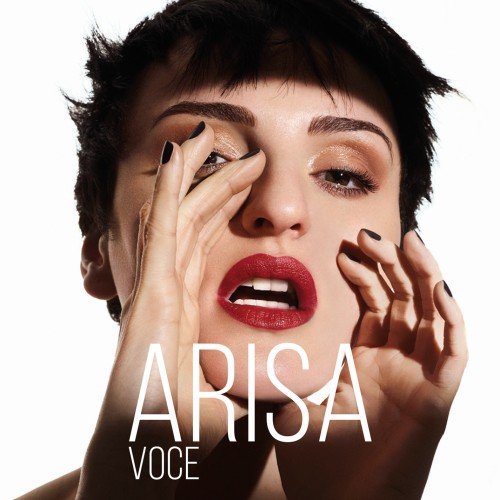 Her real name is Rosalba Pippa; her friends call her Rosa. But to fans? She is Arisa – an acronym she came up with by combining the first letters of her family member's names. Born in Genoa in 1982, she grew up in Basilicata in the South of Italy.
Arisa took her first steps in the music world by participating in local singing competitions in her small village of Pignola. During her teenage years, she dabbled in many jobs: as a waitress, piano-bar singer, baby-sitter, hairdresser, house-cleaner and aesthetician's assistant. After winning a scholarship in 2007, Arisa enrolled in the Mogol European Center Toscolano where she studied music and singing. She found fame in 2009, winning the most important music competition in Italy: the 59 º Festival of Sanremo, performing in the "New Talents" category with the song "Sincerità". This was just the first of several successes: Arisa twice won the first prize and once the second at the same festival in subsequent years. In 2010 Arisa started to appear on the talent show X Factor, she also occasionally works as an actress and has done voiceover for major movies. Nowadays, she's writing her first album as a singer-songwriter.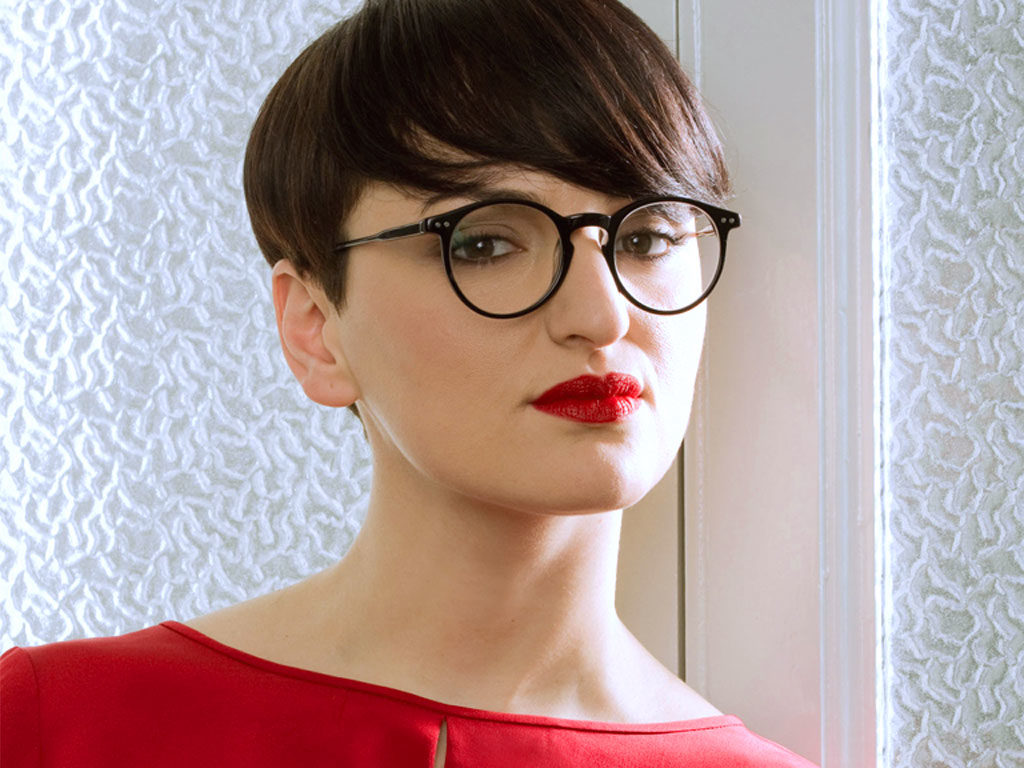 WAKAPEDIA's Arisa
This is to say: Arisa is really a unique personality.
"She is kind of crazy" – we would say – but in a very friendly way, as we became close friends after meeting only once, and falling immediately in love with the girl!
After our first meeting in Milan, we had the chance to get closer to Arisa after travelling together with her to Japan in order to participate in the event "Italia Amore Mio" organized by the Italia Chamber of Commerce in Japan (ICCJ). We spent four amazing days together, working and laughing like old colleagues. What impressed us the most was her simplicity. She is really an easygoing celebrity, we had it clear when, departing from Milan toward Tokyo, we had some technical problems and Arisa – one of the most famous Italian singers – had to take a 12-hour flight in economy class! Not only did she never complain but also, after landing, she was jumping around and went straight to check the stage for the upcoming concert (we were astonished and in an incredibly bad mood instead!). You had to see her, walking in the most popular street of Tokyo like a common girl, and stopping in every Shu Uemura store in order to have our make-up done, explaining the secrets for perfect skin as she learnt in her previous job in an esthetic salon. This is just an example of her infinitely great personality.
We realized how lucky we have been to have the honor to find out how kind the person behind the public character is. Arisa is really a friendly and nice woman. She never denies a smile and an autograph to her fans and even after a long day at work she doesn't mind chatting with people who admire her for her songs and talent.
At first glance, one might judge her eccentric rock star look the wrong way… but she is exactly the contrary! Talking about her voice, we can describe it as one of the most crystalline and pure we've ever heard. Her way of singing goes beyond linguistic barriers: it will give anyone, anywhere, goosebumps.
A few weeks ago Arisa opened her heart to us, in a very honest way during a delicious fish-based dinner…the way we like the most, indeed! Enjoy the interview now, Bon appetit!
[Arisa, like most traditional Italian women, is a very good chef, and she showed us with pride her kitchen in Milano. She welcomes us with a smile holding a pan full of fresh fish ready to put in the oven]
Wakapedia : Arisa, thank you so much for inviting us in your apartment in Milan for this chat. We hung out few times, but we've never had the chance to talk about us. Do you want to tell us how everything started?
Arisa : It is really a long story! But if you have time you can stay for lunch and I will tell you everything… Right now I am preparing some fish, please sit down and have some.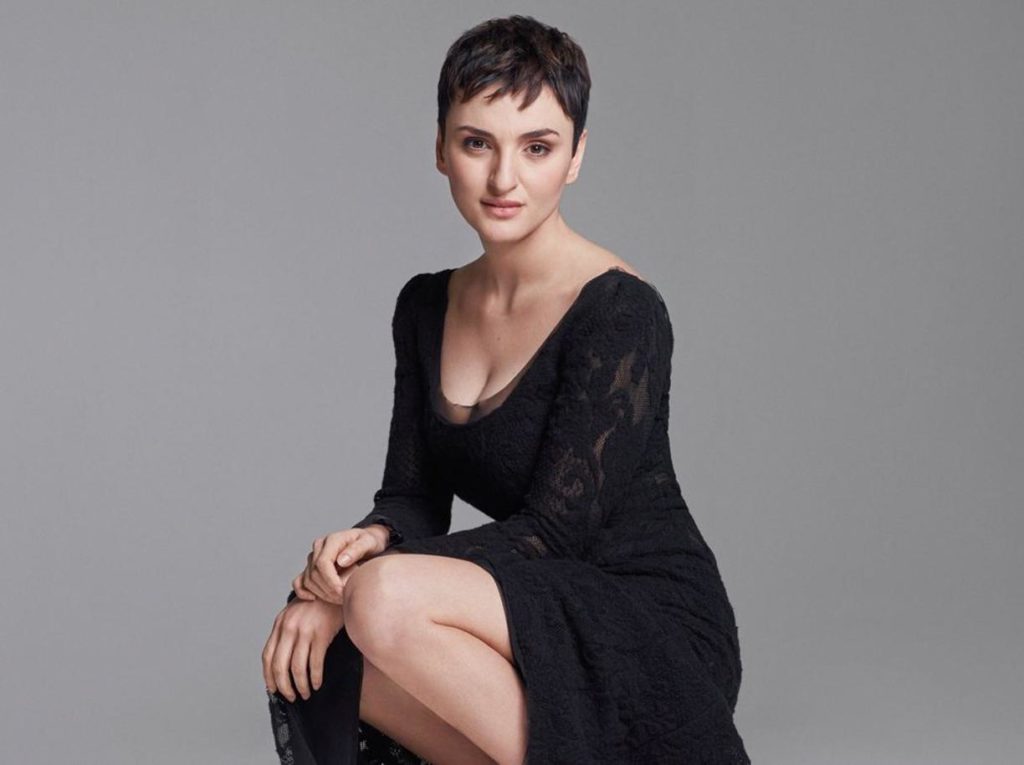 Wakapedia: We never refuse food! And we are all listening!
Arisa : Since I was a child I was really generous, not only in terms of giving away my toys or things, but I was also giving to other people all my energies. My parents covered me with plenty of love and, if something bad happened to me, my mum used to invent a wonderful story to calm me down. Till 18 years old I use to live in my Wonderful World, let's say. It was only when I moved to Milan when I faced the real world for the first time.
Wakapedia : Let me say that your voice is a gift. Since when did you start singing?
Arisa : My aunty used to say: "Rosalba has to sing". I don't know why, since she never listened to me singing, but I believe she had a sort of artistic intuition about my talent. The members of my family called me "the poetess" and, when I was only three years old, my aunt convinced my mum to enroll me at a singing competition for kids called "Little fans", held in my little village Pignola. I participated for several years, but I never won. Well, as you can see my story as singer did not have an easy beginning.
Wakapedia : Indeed! Nobody was hoping about this kind of career anymore, I guess. When did everything start changing?
Arisa : When I was 16 years old – after so much time spent singing with my friends in the school's toilet – I tried again to enroll at the singing competition of my village. It was the same competition of when I was child, but the category changed to the teenagers one, exactly the same as "The Big" category at Sanremo music festival (ahahaah!). In that occasion I won for the first time, so I started to think: "When I grow up I would like to become a singer". After that I started singing everywhere: at piano-bars, religious occasions, weddings… and I am proud of that!
I do believe that such training is very useful for a singer, so I could try many different styles. Growing up I started to feel uncomfortable in my little village, so at 19 years old I moved to Milan with the excuse of starting university. At the beginning I found a job as assistant in a supermarket, but it lasted for a very short period of time (as I was continuously changing my hair color!).
Wakapedia : Ahahahahah, I bet you look amazing with blue or orange hair!
Arisa : Come on! The craziest color I had was violet! And the store manager told me: "Look, Miss Pippa, you'd better change your hair color before I fire you!" At that time the brand for hair color "Fiorucci" was really cool and I used to choose a different color from the "crazy color collection" every week. I choose to dye my hair violet and defy my boss so I got fired.
Wakapedia : Well done! Then, what did you do?
Arisa : I started to work in a night club in Milan: The Loolapaloosa. At the time my cousin told my mum that I was working in a night club for swinging couples! So my mum, who is very anxious as every mum from South Italy, came straight to the club to pick me up with my luggage already packed! But after spying on me like a detective, she realized I was not doing anything bad. Only once I finished my shift, at 6 am, she came to hug me asking to quit because it was too late for her little baby!
Wakapedia : Right, we would be worry as well!
Arisa : Therefore I changed again: I pretended to be a professional hairdresser and I started to work in an aesthetic saloon, while I was still working as waitress at Loolalpaloosa during the night without telling anything to my parents. I was working for 20 hours a day for one full year. I started to go crazy, so I cut all my hair, quit the jobs in Milano and I came back to my hometown as aesthetical assistant. At that time, I wasn't considering anymore the idea to come back to sing, convinced that the job of my life would be in an aesthetic salon. But one day Mogol – one of the most famous lyrics author from the 70s, recognized especially for his lyrics for Battisti – decided to offer a scholarship to talented young people from Basilicata.
I quit immediately the job and I went straight to the selections. With my extreme joy I was selected! The course lasted several months and it was the most amazing experience of my life. There I met Giuseppe Anastasi, who became the author of my song "Sincerità", my first success at Sanremo, and we had a long love relationship.
[Arisa suddenlty stand up and goes toward the oven: Mmmm, my beloved Japanese girl, I've cooked some delicious fish… your sushi is nothing compared to it! (laughing)]
Wakapedia : I am so glad I can taste it before leaving]
Arisa : I remember that there was a song by Yaël Naim called My new soul. I use to like it so much and I told Giuseppe: "I would like to sing a song like this, characterized by a light melody but which tells you deep important things". And so it was how he wrote Sincerità for me. From that point everything changed. I could talk for hours about concerts, tv, fashion …
Wakapedia: All right, let's speak about fashion, you have a really peculiar style, which is changing throughout years: from nerd to super trendy… tell me more about it.
Arisa: At the beginning I created my look on my own, finding the accessories here and there. I wanted something which reminds you Charlie Chaplin, so I bought some extra big frame glasses. Once I wore these glasses I found myself really friendly and funny. After, in a really small shop in Rome, I founded a really weird pair of patent black shoes with pointed toes that curled up…a unique piece! I immediately fell in love with them!
Wakapedia: Event if you don't dress like Charlie Chaplin, you are funny anyway!
Arisa : Thanks darling! Then I changed style when I found a new boyfriend; I lost a lot of weight and my look became more posh. But I didn't like myself, so I came back to the previous style, more easy-going as I prefer to be.
Wakapedia: We both like it that way! Do you have new projects coming up?
Arisa: I would like to write my new album all by myself. Nowadays my fans love my songs, but I didn't write them. At 35 years old I don't want to repeat somebody else's words anymore, but I would like to express my own vision of life. It is challenging but I would like to prove myself! In the worst scenario I will change job, I am so used to it! (ahahahah).
[Sara is cleaning up the plate saying: it was really delicious, you are a great chef!]
Arisa: I am glad you liked it, you are very welcome, please feel free to come to visit me every time you wish.
Wakapedia: We will surely come again for more stories!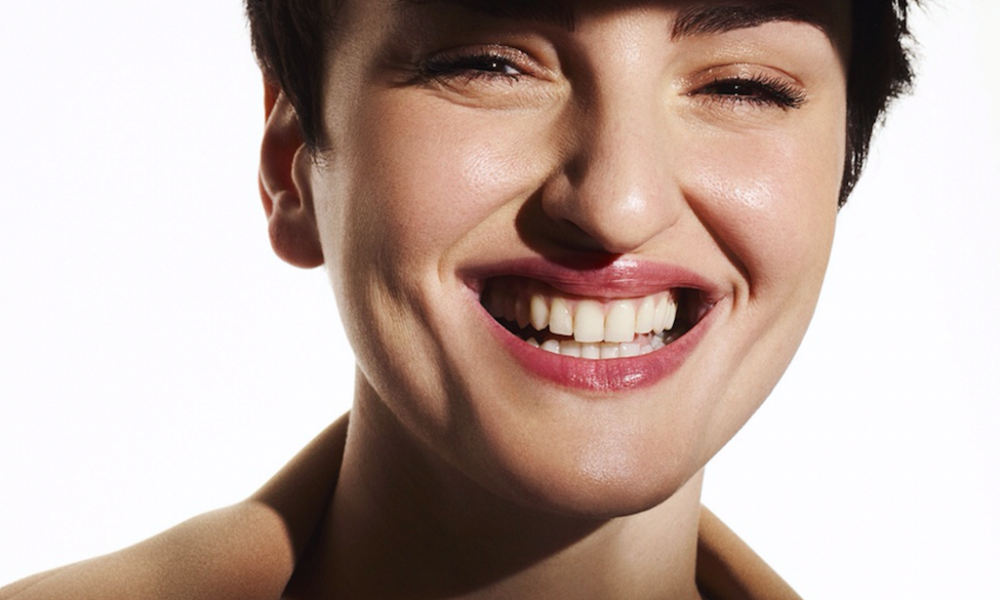 Description & Interview: Sara Waka
Edited by: Elisa Da Rin
Foto: Mina Kitano/Hotter Than July